History
The Beginning
Mary Seren McNeive (formerly Hedlund) - 1/31/2007

Mooncoin Ceili Dancer and Co-Director 1976 -1986. My grandfather was Michael McNeive from Claremorris, Co. Mayo and I loved his wild Irish spirit. As a young girl I dreamt of going to Ireland when I grew up. Grandpa Mac died when I was thirteen, but the dream did not, and in 1973 I went to Ireland for the first time with my childhood pal, Marie Ladwig.
By the time we returned, the Irish music bug had bitten us. We kept it fed with performances by The Dahills at O'Connell's Pub on Grand Avenue, Sunday night music sessions at O'Gara's Bar & Grill on Snelling Avenue, and ceili's sponsored by Irish Northern Aid. With the help of Andy Vaughn and Scottish dance teacher, Florence Hart, we began learning Irish dances.
As our enthusiasm escalated, we sought out certified Irish dance teacher, Barbara McNaulty, in Chicago, usually traveling to and fro in the same day. Soon we began teaching others through community education programs at Regina High School and Marshall U.
In the summer of 1976 we took dance lessons for eight weeks in Dublin, where we studied for certification with An Coimisiun le Rinci Gaelacha. Marie received the TCRG and I received the TMRF. We returned home and established the Mooncoin Ceili Dancers in November; holding practices in the dining room at our St. Paul apartment at 941 Goodrich -- crawling distance from MacCafferty's Irish Pub. After a few months, Marie left the group and Jenny Bach came on board as co-director. With the addition of Jenny's talent and dedication, we co-directed the Mooncoin Ceili Dancers together for the next ten years.
---
Performance History
1977-1980
1980-1985
1986-1990
1991-1995
1996-2000
2001-2005
2006-2010
2011-2015
2016-2020
---
10 Year Anniversary - 1986 - Trip to Ireland

Mooncoin Ceili Dancers visit to Mooncoin, Co. Kilkenny, Ireland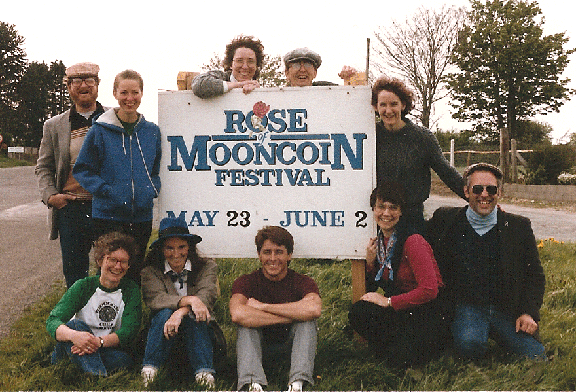 Front Row: Mary Coy, Shelia Jordan, Jim Burns, Jenny Back, Greg Gross

Back Row: Kevin Kline, Carol Gross, Mary (Hedlund) McNeive, Dean Hawthorn, Lindsay Blattner
Travels included Co. Clare, Cork, Galway, Kilkenny, Tipperary, Waterford, Wexford
---
30 Year Anniversary - Reunion in Arden Hills, Minnesota
Jan 27, 2007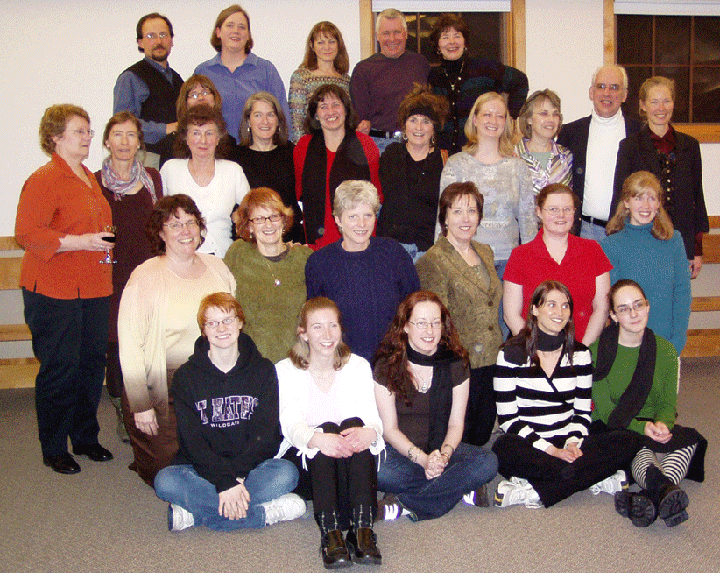 Front Row: Sarah Marie James, Julie Blaskowski, Kim Keeler, Laura Horn, Izzy Merritt

Second Row: Beth Vance, Lindsay Blattner, Ginny Johnson, Mary McNeive, Beth Pitchford, Christy Dent

Third Row: Mary Coy, Julee Agar, Roberta Williams, Alisa Potter (above), Virginia McBride, Jane Michaels, Sheila Jordan, TJ Monahan, Jenny Bach, Greg Gross, Carol Gross

Fourth Row: Ben Agar, Amy Hokanson, Laura McKenzie, Jim Burns, Katie Long
---
40th Anniversary Party
At the Celtic Junction
October 22, 2016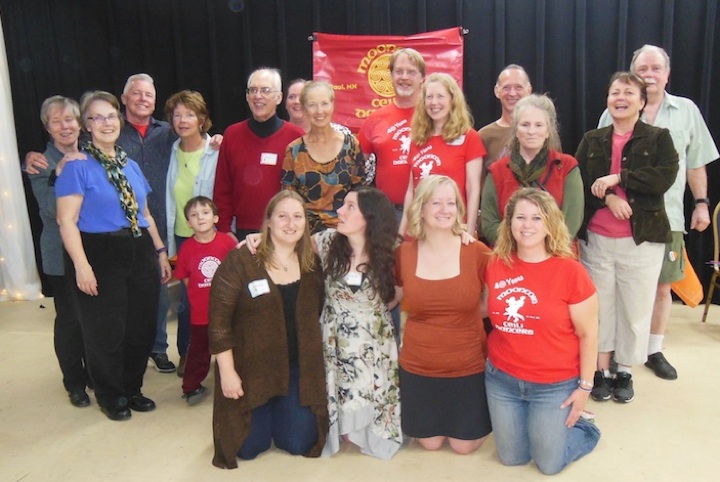 Front Row: Becky Bollinger, Lainey Black, TJ Stumo, Kelly Haupert
Second Row: Jenny Bach, (Jakob Stuhl), Greg Gross, Carol Gross, Christy Dent, Sheila Jordan, Eileen Dahill
Third Row: Mary McNeive, Jim Burns, Katie Long, Amy Hokanson, Dave Camak, Damon Kyllo, Mike Whalen
---