Mooncoin Ceili Dancers have celebrated more
than 35 years of performing Irish Dance,
from Minnesota to Ireland - (Formed in 1976)
The excitement of Irish dance is mainly in the legs and feet, with quick, graceful movements or vigorous battering steps carrying dancers though the complex, often geometrically patterned dances.
Irish ceili (KAY-lee) and set dance are forms of dance that have traditionally been practiced socially. These are the dances that have brought people together for celebrations of all kinds throughout Irish history. Mooncoin Ceili Dancers honor these traditional dances, while infusing them with a modern performance spirit. We also create new choreographed dances in the ceili and set styles, demonstrating that all traditions are living, growing, constantly evolving entities that bring many and varied meanings into the lives of those who share them.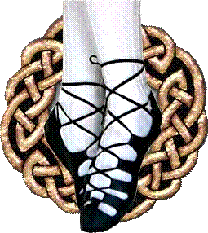 UPCOMING PERFORMANCES
Irish Fair of Minnesota
August 8, 2015
Showboat - 3:30-4:00 PM
Dance Stage - 5:00-5:30 PM
Harriet Island
St. Paul, MN

---
RECENT PERFORMANCES